Training & Recruitment Services at Avalon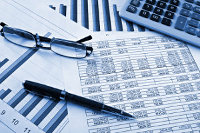 "HELP – MY ACCOUNTS PERSON HAS JUST LEFT AND I DON'T KNOW WHAT TO DO?"
Don't panic – I can run the accounts department and keep things ticking over while you are searching for the right candidate.
Don't know who you are looking for and their role? I can assist in the interviewing, recruitment and training of the suitable applicant so you know you have the right person for the job.
When your new employee is in place I can be contacted for any questions that they may have rather than being left to their own devices – This service is FREE!! Once you have become a client – you are always a client!