SAGE Services at Avalon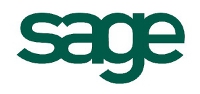 Sage is an excellent accounting package whether you are self-employed or a large limited company.
I have over 6 six years experience working on SAGE and have dealt with all different versions available.
I can set up the package to suit your requirements and train you on how to get the best out of it.
If you already have the system installed I can assist in the smooth running and understanding of the package and give training so that you have full control of the information it can provide.
"HELP – MY SAGE HAS BEEN LEFT IN A REAL MESS AND DOESN'T MAKE ANY SENSE?"
- Not a problem – I can sort this out for you and ensure that the information it provides DOES make sense.