Credit Control Services at Avalon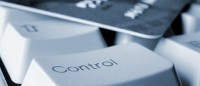 One of the most essential elements of a successful business, a good credit controller can be worth their weight in gold.
Why struggle paying your suppliers when your customers owe you money?
My credit control skills have been highly praised as I have an excellent telephone manner and talk to your customers like human beings rather than just debtors.
This approach has proven to reduce debtor days by some considerable amount and now that some of my clients customers know me, they pay without a phone call or letter!!